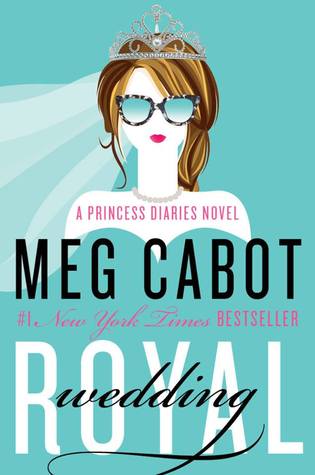 Royal Wedding
by
Meg Cabot
From the #1 New York Times bestselling author of the Princess Diaries series, comes the very first adult installment, which follows Princess Mia and her Prince Charming as they plan their fairy tale wedding--but a few poisoned apples could turn this happily-ever-after into a royal nightmare.
For Princess Mia, the past five years since college graduation have been a whirlwind of activity, what with living in New York City, running her new teen community center, being madly in love, and attending royal engagements. And speaking of engagements. Mia's gorgeous longtime boyfriend Michael managed to clear both their schedules just long enough for an exotic (and very private) Caribbean island interlude where he popped the question! Of course Mia didn't need to consult her diary to know that her answer was a royal oui.
But now Mia has a scandal of majestic proportions to contend with: Her grandmother's leaked "fake" wedding plans to the press that could cause even normally calm Michael to become a runaway groom. Worse, a scheming politico is trying to force Mia's father from the throne, all because of a royal secret that could leave Genovia without a monarch. Can Mia prove to everyone--especially herself--that she's not only ready to wed, but ready to rule as well?
"Michael and I are an anomaly. Hardly anyone stays together forever with their first significant other, except maybe in YA novels. And usually when they do, it's because he's a vampire or a werewolf or owns a beautiful estate called Pemberley or something."
Michael and Mia are definitely an anomaly and this is no longer a YA novel. Princess has grown up and is in a relationship that is a lot more serious with some really interesting details that should not rated at least PG-13.
The story itself was great! I loved all of the Princess Diaries and it will always be one of my favorite movies so I was a little surprised at first to read about her relationship and all the "sex games" that her and Michael enjoy. I guess it's normal to feel weird about your younger characters growing up, it happened with Miley, it happened to many other Disney stars that became either a wreck or role models of young teens.
But it was so good to see her care about her country and plan on getting married! I still disliked her grandmother as I always did but I still love the whole family and so glad for her parents. Really liked the book, think it is the perfect summer read!
About Meg Cabot
Meg Cabot was born in Bloomington, Indiana. In addition to her adult contemporary fiction, she is the author of the bestselling young adult fiction series, The Princess Diaries. More than 25 million copies of her novels for children and adults have sold worldwide. Meg lives in Key West, Florida, with her husband.