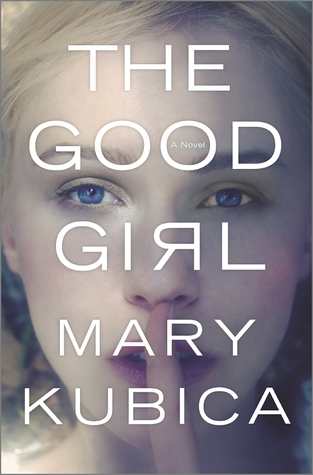 The Good Girl
by
by
Mary Kubica
For fans of Gone Girl, a blockbuster thriller about a young woman whose abduction unravels a story more sinister than anyone could have imagined...
"I've been following her for the past few days. I know where she buys her groceries, where she has her dry cleaning done, where she works. I don't know the colour of her eyes or what they look like when she's scared. But I will."
Born to a prominent Chicago judge and his stifled socialite wife, Mia Dennett moves against the grain as a young inner-city art teacher. One night, Mia enters a bar to meet her on-again, off-again boyfriend. When he doesn't show, she unwisely leaves with an enigmatic stranger. With his smooth moves and modest wit, at first Colin Thatcher seems like a safe one-night stand. But following Colin home will turn out to be the worst mistake of Mia's life.
Mia soon finds herself at the centre of a wild extortion plot. Colin's job was to abduct Mia and deliver her to his employers. But the plan takes an unexpected turn when Colin suddenly decides to hide Mia in a secluded cabin in rural Minnesota, evading the police and his deadly superiors. Mia's mother, Eve, and Detective Gabe Hoffman will stop at nothing to find them, but no one could have predicted the emotional entanglements that eventually cause this family's world to shatter.
An addictively suspenseful and tautly written thriller, The Good Girl is a compulsive debut that reveals how even in the perfect family, nothing is as it seems...
THE GOOD GIRL
is one of the books that keeps the reader thinking about the book even when you're not reading it. It will make you think about it during the shower, during your lunch, and during your sleep. Based in Chicago, it shows us a story of four desperate characters connected by one unfortunate event. Jumping through the times of "Before" the kidnapping and "After", it gives the story a different view of the story.
Let's look closer at the characters
Eve
Mother of Mia and Grace, a worried socialite that has realized that having money and power might not have been the best choice in her life. Over the years she found that this lifestyle is not for her and since she was born in a small town in English, she wishes everything was a lot more simple. She is on edge when Mia gets kidnapped and wishes she was a better mother.
James
Father of Mia and Grace, a high-profile judge who depends on his reputation and what people think of him. Because he came from money, it was never a problem and he was used to covering things up to make sure it didn't mess up his life. Very cold, dis-likable person, one of the ones I hated the most.
Colin (Owen)
First considered to be a criminal, he is a good hearted person who just got the worst in life. His intention was to kidnap Mia for someone who wanted ransom in exchange for large amount of money that would help to cover his mother's medical bills and hopefully get her good treatment.
Mia (Chloe)
Talented art teacher an at inner city alternative North Center high school who wants to help children because they reminded her in the days. Even though she is the main character, her POV is not revealed until later in the book so the story is relived through mostly other characters. At times, she is very vulnerable and it makes seem like a weak person most of the time. There have been only few instances when I liked her but other than that, she was not as close to me.
Gabe
Detective with the Chicago Police Department that has been assigned to leading the case of Mia's disappearance. leads the case of Mia's kidnapping. Besides Eve, he is one of the characters that I really liked. He was tough, strong, and even though he was never in love, the way he thinks is incredible.
There have been couple of other secondary characters that are not worth mentioning but overall, the story is based on these people. For a debut novel,
THE GOOD GIRL
is incredibly strong. At times, the book is a little slow but it is always has that steadiness that makes the reader get more into the story. It has been said that it is similar to Gone Girl but I think it is only the feel of the story that's similar but the stories are completely different but still enjoyable.
"Thank you to Harlequin MIRA for providing an ARC in exchange for an honest review.*